Financial Aid and Student Financial Services Information
The University reserves the right to make changes without notice in any publication as necessitated by University or legislative action. All information is decided and managed by the UH Student Financial Services Office and the UH Office of Scholarships and Financial Aid, not the Bauer College of Business.
---
Important Contacts
Karina Galvan
Financial Aid Advisor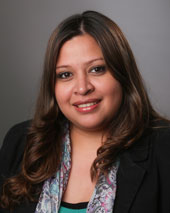 Phone: 713-743-2062
Email: kegalvan@bauer.uh.edu
Room: CBB 424M
Joe Pineda
Program Manager, Scholarships
Phone: 713-743-4812

Email: jpineda@bauer.uh.edu

Room: MH 330 G
---
Greetings and welcome to Bauer! We are excited that you will be joining us.
In addition to the information below, please review the Financial Aid Handbook.

About Federal Financial Aid
You must be a US citizen or permanent resident to apply for federal aid.

Please note the majority of aid will be loans, regardless of income or need. Grants are very limited for graduate students.

The only aid available to international students are private loans that are credit based—you will have to contact a personal bank for more information on this option. Please review the for a ELM Resources comparison chart to determine which loan product best serves your needs.

FAFSA 2018-2019 will be for the fall 2018, spring 2019, and summer 2019.

You must be enrolled in at least 5-6 credit hours (2 classes) to receive financial aid.

Federal loans consist of the Direct Loan (unsubsidized) current interest of 6% and origination fee of 1.069%. The unsubsidized loan begins accruing interest immediately after disbursement. The limit on these is $20,500/year which includes fall, spring, and summer.

FAFSA 2018-2019 will be for the fall 2018, spring 2019, and summer 2019.

Scholarships
Students (domestic and international) are also encouraged to apply for our Bauer Scholarships. As soon as you're admitted you can submit the application through the site at http://www.bauer.uh.edu/Scholarship/. Please contact the scholarship office at scholar@bauer.uh.edu to have your application updated.
Financial Aid Application Process
If you are interested in receiving financial aid, please complete 2018-2019 FAFSA (Free Application for Federal Student Aid) at www.fafsa.ed.gov and list our school code 003652.

It takes 3 business days for the application to be transmitted to UH so please email me 3 days after you have completed your FAFSA.

I will then inform you if anything is missing from your file and we can move onto awarding your aid.

Please be on the lookout to your MyUH account, under 'financial aid' for any updates on missing items.

In some cases, you will be awarded more aid than what your bill will be—this is to assist you, if needed, with living expenses.
You don't have to accept the full amount of Financial Aid awarded.

If you have a special circumstance or specific questions about additional living expense funds, please notify me.
Fee Bills and Payment Options
The fee bills are currently not available for the fall 2018 semester but should be in late May or the beginning of June.

You can view your fee bill when available at myUH.

Fee bills are online, no fee bills are mailed.

UH Accepts: Cash, Check and Credit Card (Master Card, Discover, American Express, and Visa).